Tea Name: Bamboo Green Tea

Tea Type: Green Tea

Origin: Emei Mountain,Sichun China

Material: Fresh Tea Leaves

Harvest Time: Early April

Storage Method: Refrigerating

Package: Bag or Gift box

Appearance: Tight and slender

Taste: Chestunt flavour

Green Tea:
Bamboo leaf green tea is produced in Emei Mountain, Sichuan Province. Emei Mountain is a good place for bamboo leaves and green tea at an altitude of 800 to 1200 meters. Surrounded by mountains, the clouds are haunted all year round; the bamboo is dense and the tea trees grow very well. Emei Bamboo green tea shape flat strips, two pointed tips, shaped like bamboo leaves; endogenous aroma high fresh; soup color clear, taste strong ; leaf bottom green and even. The fresh leaves used to make bamboo leaf green tea are very delicate and the processing technology is very fine. It is generally mined 3 to 5 days before the Qingming. The standard is one bud, one leaf or one bud and two leaves. The fresh leaves are tender and uniform in size. After proper spreading, after high temperature killing, three frying and three cooling, using the methods of shaking, sprinkling, grasping, pressing, striping, etc., the shape is dry. The tea leaves have the characteristics of flat and smooth, emerald green, and resemble bamboo leaves; after baking, the tea fragrance is increased, the tea is beautiful in appearance, and the inner quality is excellent.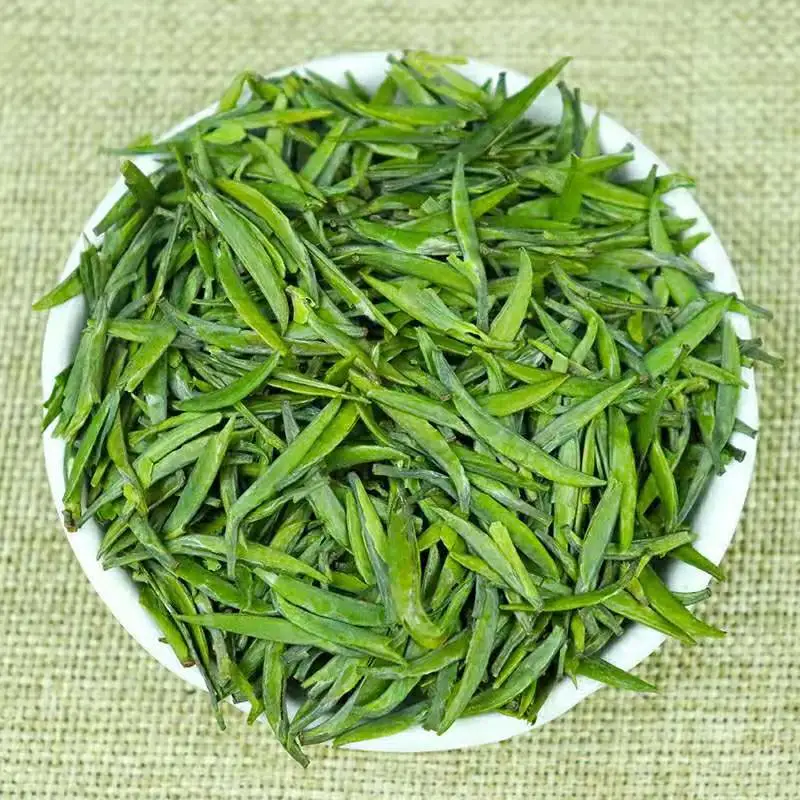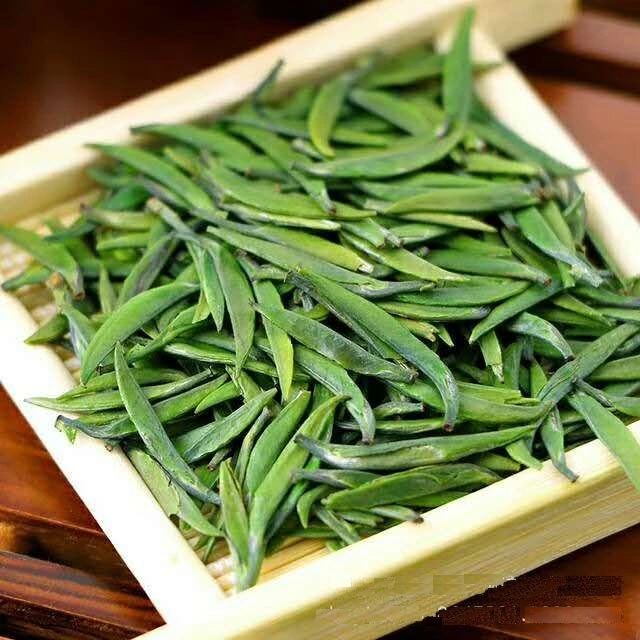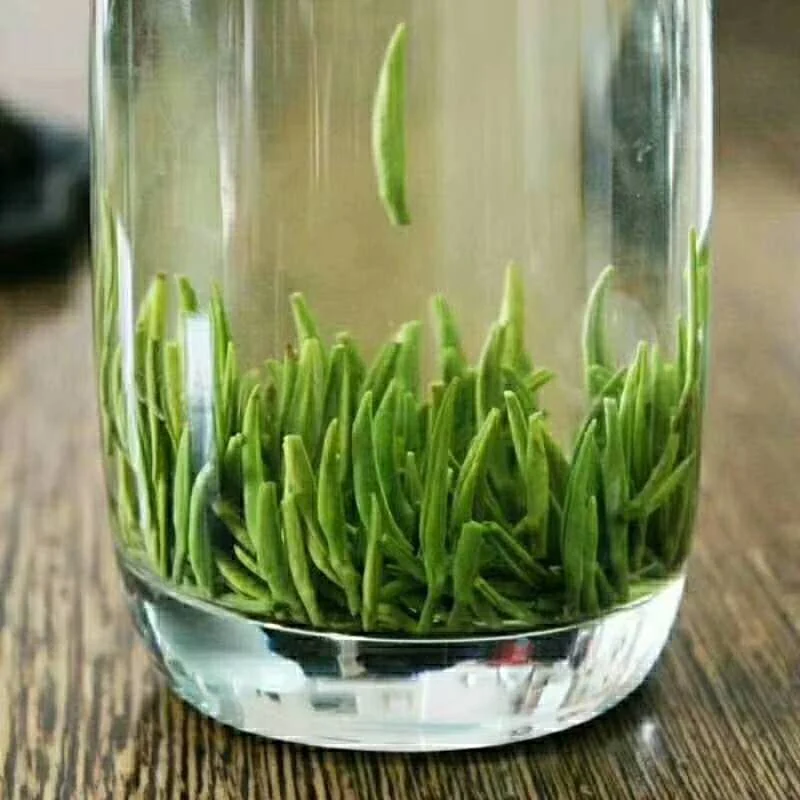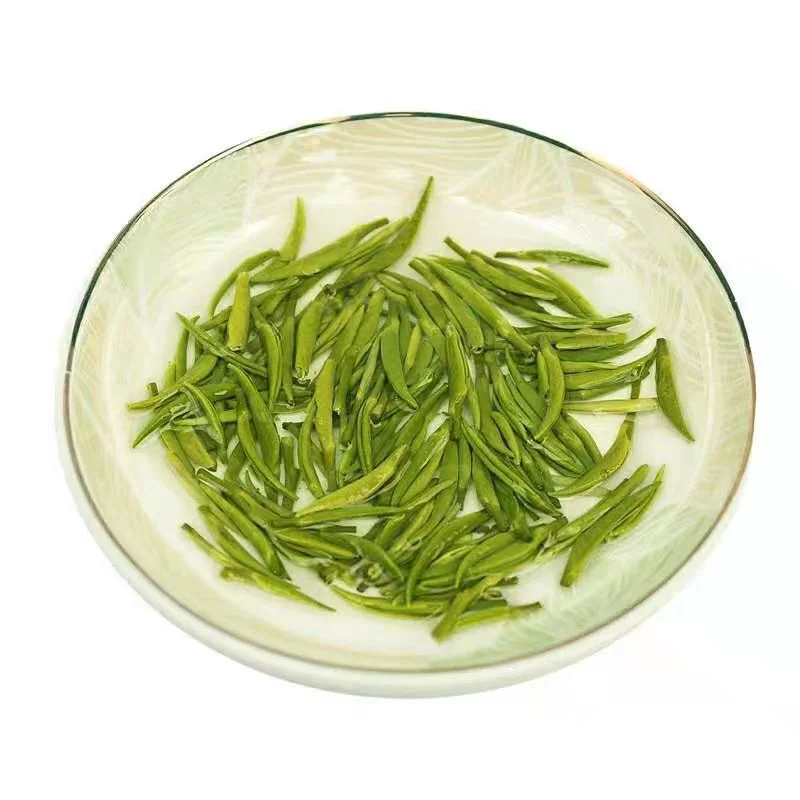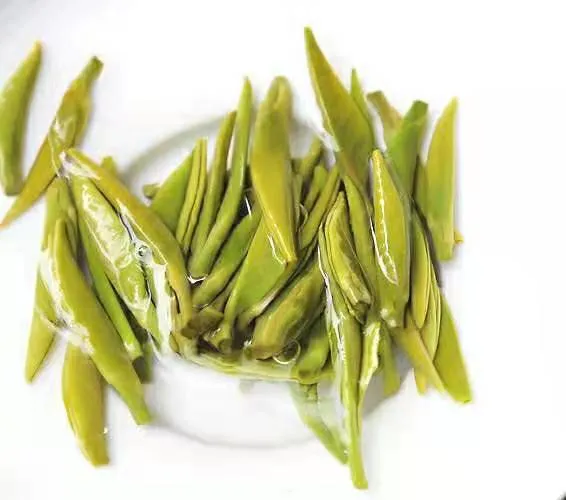 Founded in 2008, the Shine Wing Tea company's mission is to share our passion and love of the finest Chinese Tea with the rest of the world.
Shine Wing Tea company is based Changsha, Hunan, and with jointed tea factory in Fujian and Hunan province. The company is dealing with more than 400 varieties of special and high quality tea and related products. The annual exporting of teas reaches about 3000tons.

In order to provide our customers with more stable quality teas, we have built up the whole quality control system to supervise the quality from material to the finished products by our professional tea taster team.

Adhere to the principle of "taking customer satisfying as the core, market as the orientation, dedicating to tea Industry, supplying consumers with healthy and natural products", we will continue to present considerate service, research, develop and serving the most reliable tea.