Product Brief
Solanaceae
HEI GOU QI
[Latin] Lycium ruthenicum Murr
[Alias] Chinese wolfberry, Jonoin-Halmag (Mongolian name)
Fruit and root bark
[Functional Indications] Qingfei, antitussive, anti-inflammatory, asthmatic tracheitis, cough, gum bleeding, cold, cough, fever. It can nourish liver and kidney, improve astringency and eyesight, and is suitable for lumbar and knee soreness, dizziness, dizziness, dizziness in both eyes, etc. It can be used for heart fever, heart disease, irregular menstruation, menopause and so on, and can delay aging.
[Dietotherapy Paper] Black Ginseng Wolfberry Burned Sea Cucumber
[efficacy] tonifying the spleen and stomach, enriching blood. For fatigue, dizziness, weakness of waist and knee, impotence, spermatorrhea, frequency of urination, chronic hepatitis, diabetes, anemia, tuberculosis, neurasthenia, are better health dishes. It is also used as an adjuvant dietary therapy for cancer patients.
[Materials] 300 grams of sea cucumber, 10 grams of Codonopsis pilosula, 10 grams of medlar, 50 grams of Magnolia tablets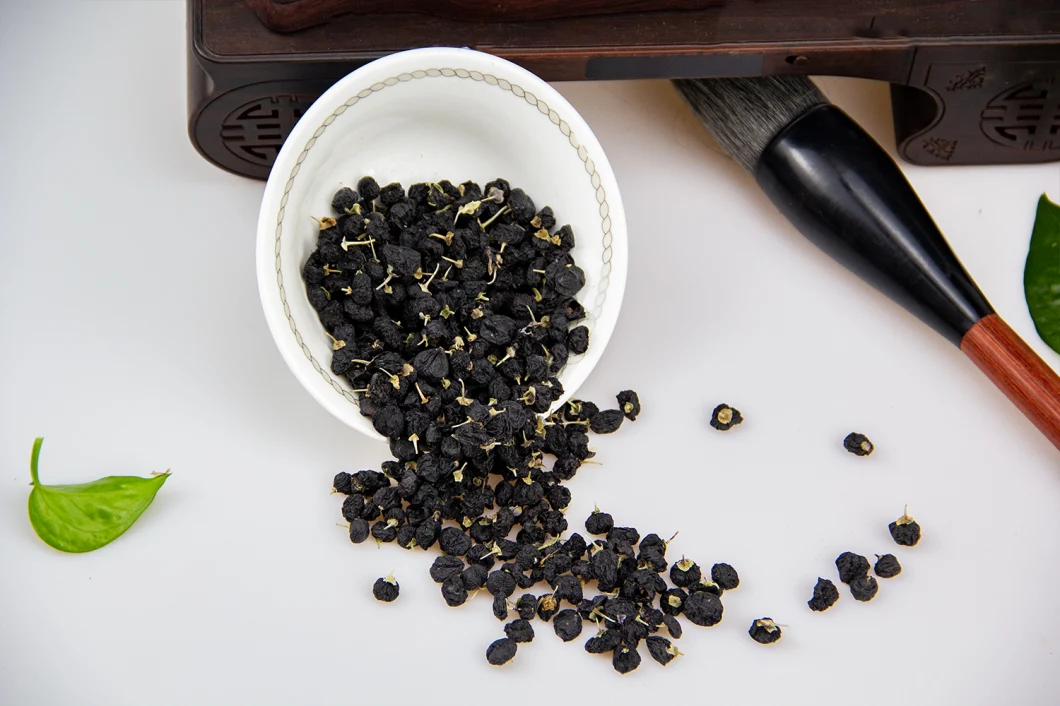 [practice]
1. Wash and slice Codonopsis pilosula, extract 10 ml Codonopsis pilosula concentrate by boiling, and steam the rest.
2. Cut sea cucumbers straight and hot in boiling water, slice Magnolia into thin slices.
3. Place 35 grams of vegetable oil in the pot, heat it, add scallions, add sea cucumber, 20 grams of soy sauce, 15 grams of cooking wine, 15 grams of sugar and monosodium glutamate, stir-fry slightly, add 75 grams of clear soup, and boil until the soup is suitable.
Add Codonopsis pilosula concentrate, Magnolia slices and wolfberry, use starch to draw juice, and sprinkle with pepper oil.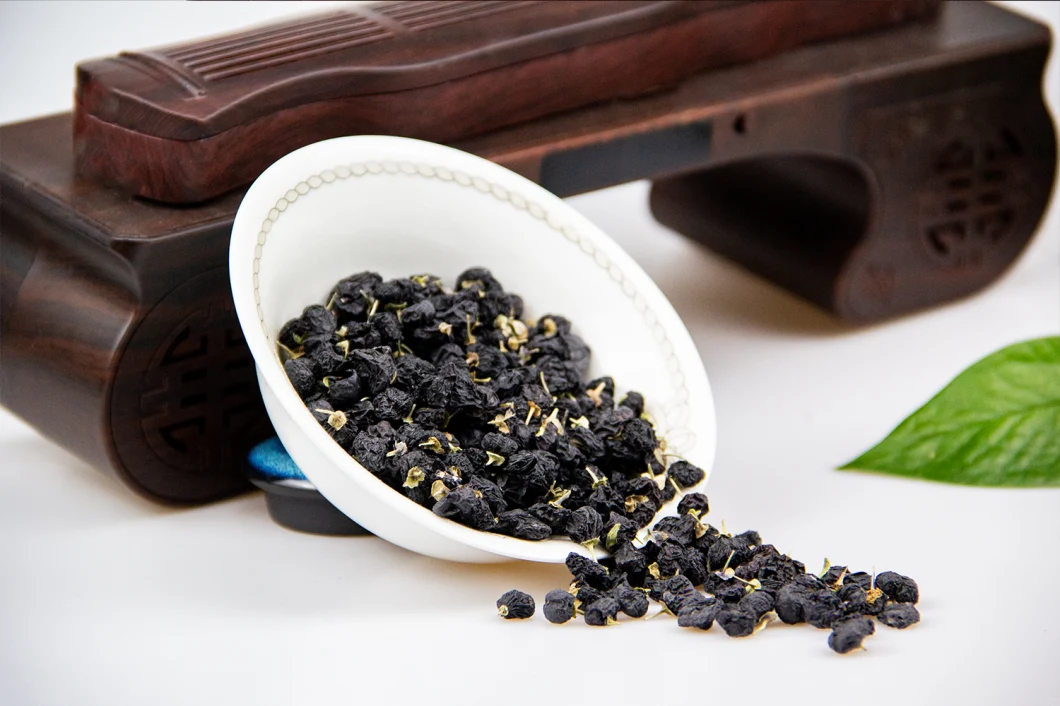 Product category:

Black Wolfberry

Extraction Type

dry

Shape:

Round

Style

Bulk tea

Product Name:

Medlar

Place of Origin:




Ningxia, China

Value

Medicinal, edible and healthy value

Specification:

bottle

Storage:

Cool and dryplace

Taste

Sweei

Test Method:

ORGANIC, HACCP, KOSHER,FDA

Unit price:

US$

23.50

MOQ:

50

KG

Price Term:

FOB

LANZHOU

Shelf Life:

18 Months

Website:

gslpkj.en.made-in-china.com